Sino Purchasers Ltd offers a major construction multi product project supply service.
A major advantage of a purchase office within China is for Multi Product purchase, stock consolidation, warehousing, and multiple ongoing orders with time controlled order schedules. With our years of experience in multiple product purchases, knowledge and experience in major construction and building products supply industry. Sino Purchasers is well suited to major projects supply.

Projects best suited to utilize these benefits include:
Major Construction Projects.
Hotel / Resorts Construction and Refurbish.
Franchise Chain fit-out & Supply Service.
Housing Projects.
Sino Purchasers provide purchasing services of heavy machinery, industrial supplies and consumables and can source those hard to find specialist production machinery for Western Countries.


Multi-housing Supplies - Quality Construction & Building Maintenance Supplies at factory Prices-One Point of Purchase and communication for Apartment Buildings, Condominiums, Offices, Schools, Government Buildings, Commercial Properties, Hotels, Motels, Hospitals, Nursing Homes,and Sporting Facilities,etc.

"We pride ourselves with very competitive prices for quality construction & building maintenance supplies and with our contribution to smoother and more cost-efficient building operations service."
Franchise Fit-Out Supply:
With such a vast range of products and validated suppliers available, Sino Purchasers offers a combination of its building, construction, promotional and finished goods supply for complete Franchise supply projects.
Products ordered, stored, consolidated and freighted in mixed container orders for the supply of individual stores / franchise unit, aimed to maximize bulk purchase savings and delivered in store lots. Bulk order of franchise consumables can also be supplied.
Ideally each fit-out is purchased / manufactured in bulk, and stored at SP's warehouses ready for shipping, as part of the start up fee, aiming at minimal wait periods at point of franchise sales.
Pricing and start up fees will vary for each type of Franchise projects, and to be discussed on a case by case project.
Examples of Construction Supply Products:
Folding houses: light steel structure modular houses with the color steel sandwich panel.
Mobile houses: sturdy framework with light steel structure system, its safety and stability fully meets the standard specifications for housing constructions easy to install and disassemble can be used multiple times without special tools
Container House: Temporary offices, dormitory or warehouse for construction sites, pre-fitted for clients with fittings, doors and windows. Conveniently able to be knocked down and transported for reusing. Single or Multiple room units available. Multiple units can be loaded in 40 ft containers.
Steel Structure Manufacture:
Walkways, Warehouses, Industrial Sheds, Major Ducting Systems and General Structures. With an Annual production capacity of 36,000 Tons, our services include: Project design, Processing and manufacturing, Product shipping, Technical consultation and Installation service











Interior Supply: – Houses, Hotels and Apartments
Prefab Kitchens, Bathroom fit-out, showers, toilets, Tap-ware, flooring, tiles, and complete furniture supply, with orders consolidated for unload schedules to suit building progress.
************************************************************************************************************************************
Water Pipe Supply:
HDPE PIPES Effluent pipes & PE pipe Water Supply Pipe
Polyethylene pipes formed from extruding, from high quality polyethylene resign, can be used in many types of pipeline projects, with working pressures of 0.32 Mpa – 1.6 Mpa and working temperatures of -20 to 40.0 C. Projects such as municipal water supply, drainage, petro-chemical industry, mine, irrigation of agriculture land, landfill refuse and so on.
Double-wall Corrugation Pipe SN4 & SN8 - 800 OD
HDPE Hollow Twisted Large Caliber Pipe SN4 & SN8, 800 – 1200 OD
SN4 is the general recommended rating for burial up to 1.7 meters below normal roads, where SN8 is recommended as stronger for up to 3.5 meters buried with heavy vehicle movements on roads above.
Recommended as quality water pipe for a number of reasons including, flexibility, strength, reduced weight, ease of assemble and repair, and longer lifespan of pipes.




Oil Pipe Supply:
Established in 1998 the supply factory takes up 98,000m2 and its building size up to 36,000 m2. With middle straight seam steel pipe production lines and four production lines of bifilar double-side spiral welding pipes with submerged arcs. The annual production capacity up to 380,000 tons of different specifications produces qualified steel pipes of Q235, Q345 and X42-×70 grades according to the standards of petroleum industry, national regulations and the API spec 5Lstandards of American Petroleum.
SEAMLESS CARBON STEEL LINE PIPE
API 5L GRADE X42, PSL1
SIZE12" WITH 0.375" THICKNESS.
LENGTH 10-11.80 METERS 4.5 MM THICK 3PE COATING
Supplied with plastic ring protection for each pipe
Specifications and certificate of origin marked on each pipe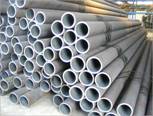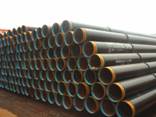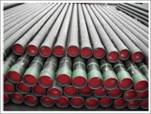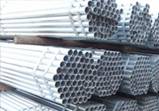 High Voltage and Cross sectional Cable.
Power Cable, Overhead Cable, PVC Insulated Cables, Rubber Sheathed Cables and Conductors.
The cable able to be supplied can be divided into the groups, including;
XLPE Cables of 500kV or less, Aluminum and Aluminum Alloy wires of 750kV or less, Special Cables in which the High voltage XLPE cables of 110 kV- 500kV, and Extra High Voltage Aluminum and Aluminum Alloy Wires of 220kV – 750kV are offered.
Production Equipment and Specific Testing laboratories within the factory with imported European machinery from Finland, Switzerland, Germany and Canada offer the highest quality Cable available from China.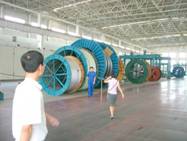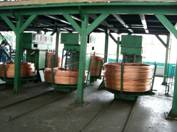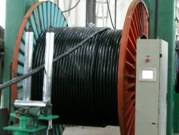 Industrial Electrical Equipment.
Electric medium voltage switches MV Switchgear, Ring Main Units, Circuit breakers, Air Load Break
Switches, SF6 Load Break Switches, Compact Substations, Transformers plus other electrical distribution equipment.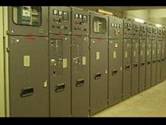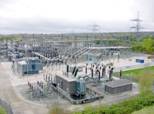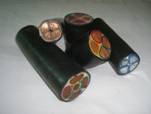 Construction supplies also including; H steel section Beams, Steel Bar, Ribbed Wire Mesh, Deformed bar, Processed bar, Angel Steel, flat bar, Fencing, warehouse racking and scaffolding.
Sino Purchasers has various suppliers with different range of abilities for different standards required.
All Clients and orders have different requirements so all details need to be offered to evaluate the best possible factory supplier.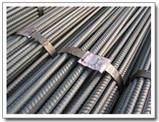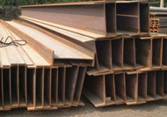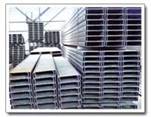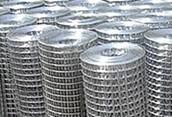 Sino Purchasers can arrange logistics, documentation and delivery direct to major Construction and Building sites.
Any inquires contact: info@sinopurchasers.com